Our Team in Botswana
Abigail Noko
OHCHR
Regional Representative
Ms. Abigail Noko is the Regional Representative of the High Commissioner for Human Rights in Southern Africa. She is responsible for overseeing human rights work in the region including technical assistance in human rights to States, UN agencies, sub-regional organizations, national human rights institutions, and civil society organizations.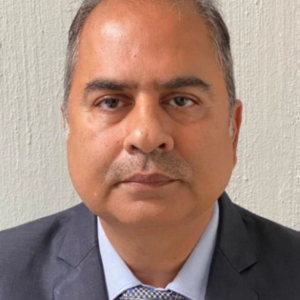 Alankar Malviya
UNAIDS
UNAIDS Botswana Country Director
Mr Alankar Malviya, a graduate of London School of Economics, has over 25 years of diverse development sector experience, with government, private sector and with UN. He started his career with Civil Services in India and has worked with UN since 2005. His current portfolio is of Senior Regional Advisor Fast Track for Eastern and Southern Africa, for UNAIDS regional office based in Johannesburg, where has been instrumental in galvanizing partnerships on reinvigorating prevention and sustainable financing under SADC umbrella, leveraging Information Communication Technology for advancing SRHR services to youth amongst his other many achievements. He also was Director a.i. for the Regional Support Team of UNAIDS in East and South Africa (RST ESA) in recent years.

Before joining UNAIDS RST ESA, he worked as Country Director a.i. in Vietnam, as Senior Advisor in Ethiopia and as Advisor in India, Nepal, and Bhutan. He has delivered results in the areas of Strategic Information, Program Support, Policy and Strategy in his various roles. He has a long list of papers published in journals of repute, on issues ranging from HIV estimates, Gender and SRHR issues, governance and issues relating to Key Populations.

Mr Malviya is passionate about removing inequalities and working on gender issues.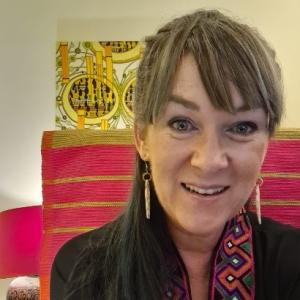 Aleta Miller
UN Women
Country Representative
Aleta Miller served as Country Representative at UN Women Afghanistan since April 2018 and prior was the UN Women Representative of the Fiji Multi-Country Office, covering 14 Pacific Island nations.
Aleta has extensive experience in Women's Rights, Human Rights, Refugee Rights, Public Health, and International Development, gained through more than 25 years of professional engagement, including with UN Women, UNFPA and UNAIDS, and several NGOs and Governments.

In addition to the above, she served in Myanmar, China, Hong Kong, Nepal, Papua New Guinea, Eastern Europe, and Central Asia, as well as New York, and her native Australia.
Aleta is a Clinical Psychologist (Australian registered, non-practicing status) and holds a Master's degree in International Public Health, along with undergraduate degrees in Behavioral Science and in Occupational Health.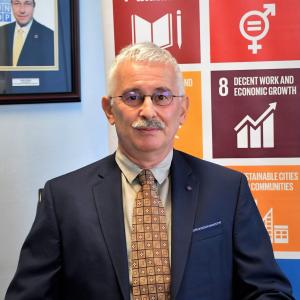 Balázs Horváth
UNDP
Representative
Balázs is UNDP RR in Botswana. Prior to taking up the post in November 2021, he served as UNDP Chief Economist for Asia-Pacific, as Director of UNDP's Seoul Policy Centre, UNDP Country Director in South Sudan, and in various other capacities in UNDP and the International Monetary Fund. Balázs is Hungarian and holds a PhD in Economics.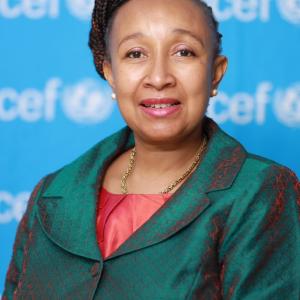 Joan Matji
UNICEF
Representative
Dr. Joan Matji serves as UNICEF's Country Representative to Botswana and Representative to SADC. Dr. Matji, a national of South Africa has worked with UNICEF since 1998 and has held several senior positions including as Head of the Nutrition programme in Ethiopia (2011 – 2014) and as the Regional Nutrition Advisor in Nairobi (2015 – 2020) providing technical support and oversight for 21 countries in Eastern and Southern Africa. She has also served in a representational role on behalf of the Regional Director in the UNICEF Regional Hub for Botswana, Namibia, Eswatini and Lesotho (BNLE) from 2017 - 2018.

In addition to UNICEF work, Dr. Matji has experience working with the Southern Africa Regional USAID office on Nutrition and HIV as an Advisor. She has also served as a lecturer for both undergraduate and post graduate courses and research management with the Medical University of Southern Africa. Dr. Matji has conducted a doctoral research through a joint partnership with the Universities of Yale and Pretoria focused on the nutritional status of HIV positive mothers and assessment of infant feeding practices. She has written extensively about nutrition issues in Eastern and Southern Africa in both academic journals as well as regional reports and frequently serves as a Reviewer for the South African Journal of Clinical Nutrition.

Dr. Matji holds a Master of Science degree from the University of London (London School of Hygiene and Tropical Medicine) and obtained her Ph.D. degree in Public Health Nutrition in 2009 from the University of Pretoria. She speaks Southern Sotho, Setswana and is literate in French.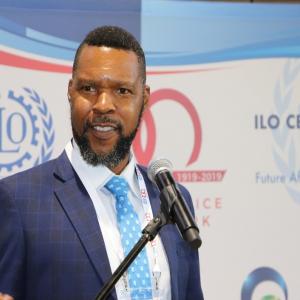 Joni Musabayana
ILO
Regional Representative
Dr. Joni Musabayana has a Doctorate in Business Leadership from UNISA School of Business leadership, Masters in Business Administration (MBA) and a BSc Political Science and Public Administration from the University of Zimbabwe. He also has Diplomas in Training Management and Computer Programming plus numerous Certificates in Management, Entrepreneurship and Entrepreneurship training. He has worked for the Zimbabwe Ministry of Higher Education, Employers' Confederation of Zimbabwe, and then for the ILO since 1992 in multiple senior positions across various locations. Currently, he is the Director of the ILO Decent Work Team for Eastern and Southern Africa based in Pretoria covering 18 countries in Eastern and Southern Africa technically, and five countries politically and administratively. His global work assignments have taken him to South East Asia, China, Africa, Eastern and Western Europe and Central America.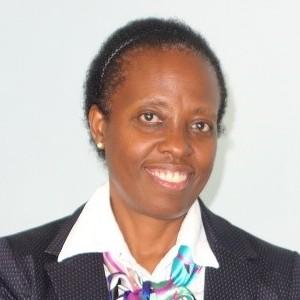 Josephine Namboze
WHO
Representative
Dr. Josephine Namboze is the WHO Representative in Botswana since August 2019. Previous to this, she held a similar position in Eritrea. This position entails: ensuring WHO's effective health leadership at the national level; advising and coordinating the provision of WHO's technical assistance to the Ministry of Health and other national and international partners on public health issues; and leading the WHO country team in delivering high quality results. Dr. Namboze has been a Public Health specialist and leader, at national and regional levels, for over 28 years, 24 years of which has been with the WHO, leading health systems strengthening, disease control and prevention, and humanitarian emergencies preparedness and response.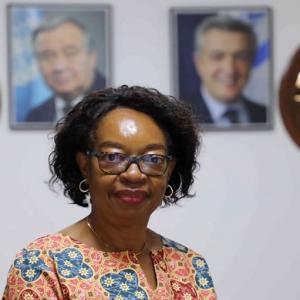 Monique Ekoko
UNHCR
UNHCR Representative for the South Africa Multi-Country Office
Monique Ekoko is a Cameroonian national and is the Representative of the South Africa Multi-Country Office (SAMCO) based in Pretoria, South Africa, which also covers Namibia, Botswana, eSwatini, Lesotho, Madagascar, Mauritius, Comoros, and the Seychelles.

Ms. Ekoko has just ended her mission as Representative of the UNHCR Multi-Country (MCO Office) in Dakar, Senegal which she has headed since March 2020. Previously, she was Representative in Malawi from July 2015 to December 2019 and prior to that she served as Deputy Representative to the UNHCR Representation to the African Union and the United Nations Economic Commission for Africa (RAUECA) based in Addis Ababa, Ethiopia.

Ms Ekoko joined UNHCR in 1993 and has gained 29 solid years of experience working with UNHCR in various capacities including holding several managerial positions. She has served UNHCR in many countries namely Kenya, Serbia, Switzerland, South Africa, Botswana, Pakistan, Ethiopia, and Malawi mostly working in the areas of legal protection and policy.

Ms Ekoko has a passion for working with marginalised groups including asylum seekers and refugees and has championed this cause in most of her assignments.

She holds a bachelor's degree (LLB) in English Private Law, a post-graduate Diploma in International Shipping Law, and a Master's degree (LLM) in International Maritime Law from the University the University of Yaoundé, Cameroon and the from University of London in the United Kingdom respectively

Rene Czudek
FAO
Representative
René Czudek, a Czech national, first joined FAO as Visiting Expert in the Forestry Department, Rome. He then served as Deputy Head of External Relations and International Cooperation, National Forest Management Institute, Ministry of Agriculture, Czech Republic. Mr. Czudek re-joined FAO in 2003 as Forestry Officer (National Forest Programmes and Wildlife and Protected Area Management), 2003-2008, in Rome. In 2008, he transferred to the FAO Subregional Office for Southern Africa in Harare, Zimbabwe, as Head of the Forestry and Wildlife programme and in 2018 he was appointed FAO Representative in Botswana. Czudek is a Forest Engineer (Central European equivalent of MSc) from Mendel's University of Agriculture, Czech Republic, and holds a Master's degree in Forestry Sciences and a PhD in Forestry from the École Nationale du Génie Rural, des Eaux et des Forêts, Nancy, France.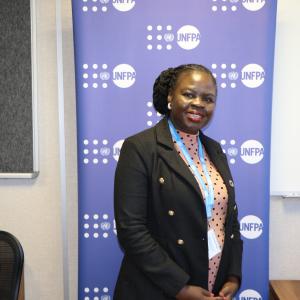 Tlangelani Shilubane
UNFPA
Head of Office
Ms. Tlangelani Shilubane, is the Head of Office for United Nations Population Fund (UNFPA) in the Republic of Botswana. A Social Worker by profession with a Masters in Community Development and Social Policy Making, Ms. Shilubane brings over 18 years experience from prior engagement in the civil society sector, the South African Government as well as in both the United Nations Population Fund (UNFPA) East and Southern Africa regional office and the South Africa Country Office. Key contributions in Ms. Shilubane's background have been directed towards strengthening development efforts for the achievement of the Sustainable Development Goals (SDGs). This has led Tlangelani to be at the forefront of policy, programme and development efforts within the strategic areas of population dynamics, sexual reproductive health and rights (SRHR), adolescent and youth, ending gender based violence and promoting gender equality as well as ending new HIV infections for the achievement of sustainable development.

As the Head of Office, Ms. Shilubane's responsibilities include effective management of UNFPA programmes in Botswana, ensuring accountability through monitoring results achieved as well strengthening UNFPA's support to the United Nations Development System.