Story
Botswana Agriculture Joint Sector Review Validated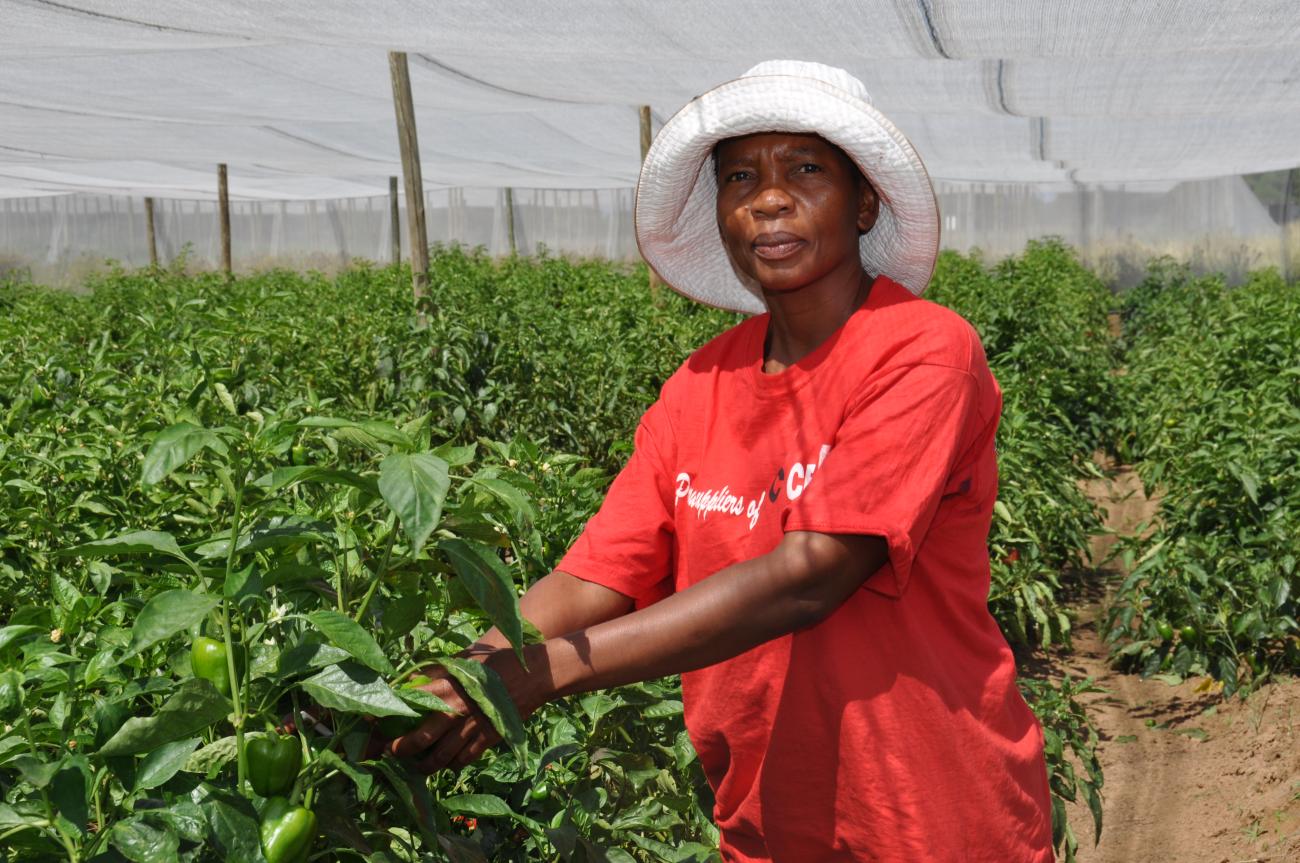 A Path to Transformative Agricultural Growth and Prosperity
FAO and its partners have called for Botswana to increase its agricultural productivity by fostering sustained agricultural surpluses and integrating the agricultural sector into the domestic and global economy.
This came during the Joint Sector Review held by the Ministry of Agriculture, in collaboration with the Southern African Development Community (SADC) Secretariat and the Food and Agriculture Organization through the European Union-funded project, Support Towards the Operationalization of the SADC Regional Agricultural Policy (STOSAR), to evaluate the performance of the agricultural sector and fostering mutual accountability among stakeholders.
The Need for Increased Agricultural Productivity
The JSR's comprehensive findings highlighted the pressing need for Botswana to increase its agricultural productivity. By so doing, the nation could achieve the transformation necessary for attaining food security and creating employment opportunities for its citizens. The report emphasized that agricultural productivity plays a pivotal role in elevating the sector's overall performance and positively impacting the economy.
By engaging stakeholders, fostering mutual accountability, and heeding the recommendations outlined in the review report, Botswana is primed to achieve its ambitious agricultural development goals to unlock its agricultural potential.
The key findings of the JSR review that was carried out by Dr Howard Sigwele emphasized the need for a collaborative approach towards increasing agricultural productivity, fostering sustained agricultural surpluses, and integrating the agricultural sector into the domestic and global economy to achieve agricultural transformation in Botswana.
Speaking at the JSR validation workshop held in Gaborone recently, Honourable Fidelis Molao, Botswana's Minister of Agriculture, commended the JSR process and its outcomes. Honourable Molao said, "The Joint Sector Review is a critical step towards evidence-based planning, and implementation and advocates for greater participation and inclusiveness in terms of planning, designing and implementation of agricultural projects and programmes."
The Minister also underscored the JSR's significance in realizing Botswana's commitments under the Malabo Declaration, which aims to achieve food security, foster agricultural transformation, and generate employment opportunities.
Also speaking at the JSR validation workshop, Mr Duncan Samikwa, a Senior Programme Officer in the Directorate of Food Agriculture and Natural Resources (FANR) in the SADC Secretariat emphasized the significance of JSRs in holding stakeholders accountable for their commitments under various cooperation agreements that include the African Union's Comprehensive Africa Agricultural Development Programme (CAADP). He said, "the JSR serves as a valuable tool to assess the effectiveness of national agriculture policies and institutions and measure the realization of their intended results and outcomes."
The objectives of the JSR were to identify capacity weaknesses, enhance mutual accountability, and develop strategic action plans to drive agricultural growth and development. This critical initiative has set the stage for evidence-based planning and decision-making, propelling Botswana's agriculture towards a transformational path.
The workshop brought together stakeholders from the private sector, farmers' associations, State-Owned Organizations, and local development organizations to assess the sector's performance and gather their input for policy design and formulation.
UN entities involved in this initiative
FAO
Food and Agriculture Organization of the United Nations